Fed up with the monotony of fixed track systems that comes with the smaller OO gauge? Then move up to the charm of O gauge and rekindle the romance of steam, diesel and electric hauled trains with our range of evocative all-metal tinplate, enamel and powder coated locomotives, vibrantly coloured brass painted lithograph tin printed carriages and rolling stock. Designed and manufactured by British companies such as ACE Trains London and European firms like Electric Train Systems (ETS), what they have in common is to produce locomotives that look and feel like the real thing.
Grown-up Hornby-Dublo
Recreate for yourself the nostalgia and atmosphere of Britain and Europe's railways of the past – it's easier than you think with a superb range of modern two rail and three rail track systems suitable for either the home or garden. We pride ourselves in providing products with flair, creativity in design and safe in the knowledge that our model railways and accessories are manufactured with passion and coupled with 21st Century technology and know-how. So if you prefer to run O gauge trains rather than to look and admire them, then look no further than Shamrock Trains.
The Good Old Days
Some of our locomotives are described as standard scale since they are a form of impressionist representation and reflect the early styles of Basset-Lowke, Hornby O Gauge and other vintage gauge O model train manufacturers from the 1920s to the 1950s. Increasingly, however, modern era manufacturers mirror the subtleties and emotions of running trains from the early to mid 20th Century. Our ready-to-run models still capture the imagination and illusion of earlier railway times.
Robust Construction
With all metal construction together with high-performance mechanical and electrical components our locomotives should provide many years of active service. Our standard scale trains are less prone to dust so are suitable to run on floors and outside garden settings. ACE Trains locomotives are manufactured with a common coupling that makes it easy to mix, match and run different combinations of carriages and rolling stock from a variety of eras – pre-1923 companies, the big four groupings and early and late crest BR logos. ETS also produces a number of high quality tinplate-style British and continental carriages covering a number of railway periods.
The Best of Track Options
Many model railway enthusiasts are choosing to upgrade to O gauge from OO and the even smaller N gauge and opting for three rail as it brings certain advantages and flexibility such as double-heading of locomotives without the need for digital control. If you've spent your hobby years in the OO community or remember Hornby-Dublo's die-cast and tinplate models and two rail track as a child, then chances are you might want to recreate a similar model railway atmosphere, but using modern standard scale O gauge locomotives, carriages and rolling stock of leading British designed manufacturers like ACE Trains.
At Shamrock Trains, we're able to provide the perfect two rail track solution using Peco's highly realistic flexible code 143 flatbottom track and Greenwood's extensive repertoire of specially designed points/turnouts and turntables to provide a seamless and highly realistic track system. Whether its traditional wooden or modern concrete looking sleepers – perfect realism for running diesel and/or electric locomotives – that you're looking for, then our track solutions are unique. We are the only two rail O gauge supplier able to provide such a bespoke service using a fine scale specification but tailored for the requirements of deeper-flanged wheels of standard scale manufacturers. It's a development that has been in Greenwood's research and design bays for some time but has been undertaken in tandem with Peco, the Gauge O Guide's track standards committee and ACE Train's design team. Collectors of vintage-style model railways also use the three rail system because that is how original locomotives were designed to work. Most modern day locomotives however, come with two and three rail options as they can isolate the current between the wheels and therefore are able to run on just two rails. Garden railways are also the choice for many people as their preferred solution. Die-cast locomotives and tinplate-style trains running on two and three rail tracks look perfect in garden settings. See our track page for further information on the various forms of track system available.
Unique and Charismatic Style
Whilst equally suitable for the model railway enthusiast and the active collector alike, Shamrock Trains' range of British and continental ready-to-run all metal locomotives and rolling stock are produced in smaller batches and some as very limited editions. Many items are unlikely to be produced again and may attain an immediate rarity value.
An Eye for the Future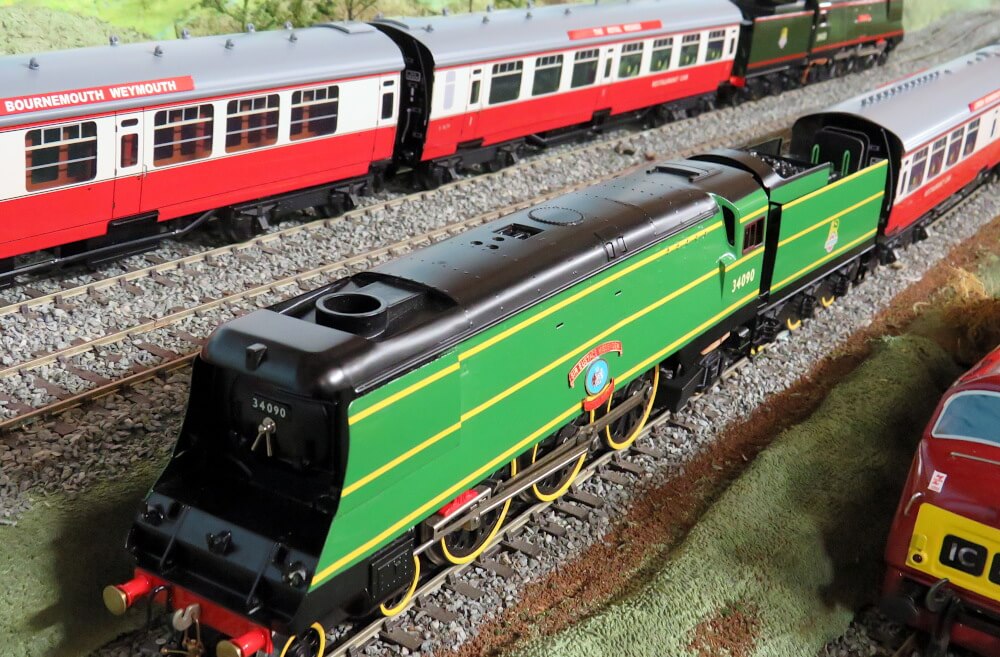 Observing prices achieved at specialist auction houses suggests collectable trains may rise in value. Locomotives, carriages and running stock may offer the potential for long-term investment provided they are well looked after.
Prices may also fall; specialist advice on including collectable trains as part of an investment portfolio should be sought from appropriate professional advisors. However, regularly maintained trains will provide years of enjoyment. Shamrock Trains is the place to be for tomorrow's collectables now!
It So Reminds Me of Hornby-Dublo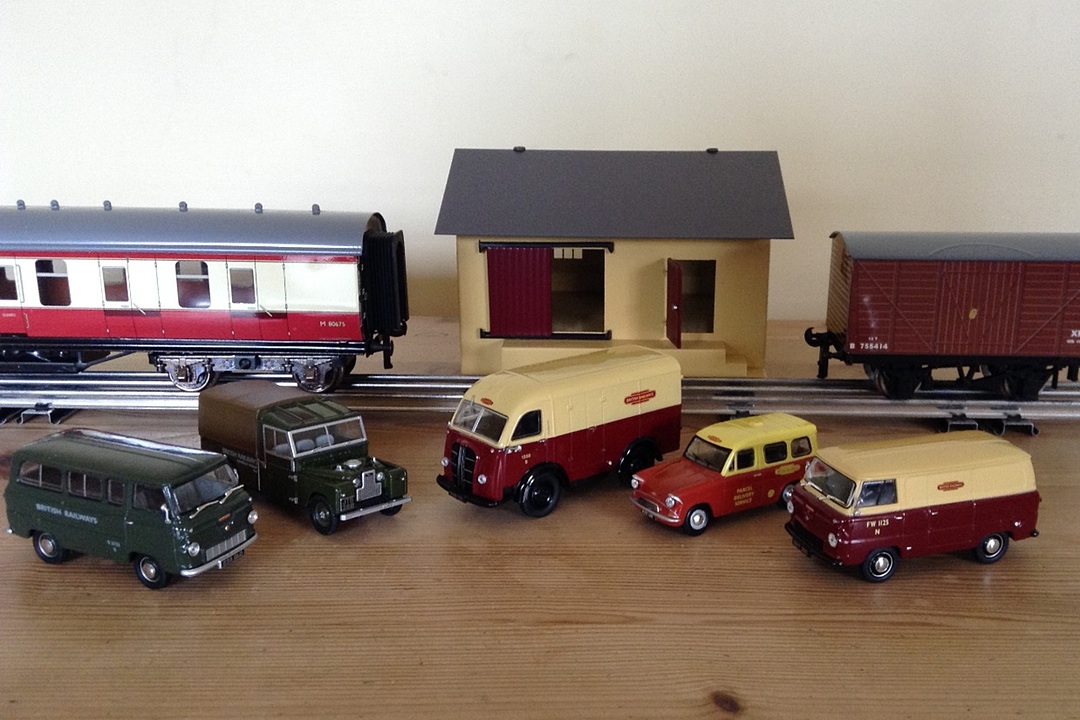 If you have childhood memories of the last years of steam in Britain then you'll certainly remember Hornby-Dublo – described as the perfect two and three rail tabletop railway. Many people new to the O gauge hobby remark that the modern range of locomotives, carriages and rolling stock now available reminds them of their Hornby railway. This is the ideal time to get involved in the O gauge ready-to-run hobby as the choice of products – British and Continental – is really mouth-watering – it's never been better. And if you want a range of traditional trackside accessories to mirror fine scale and standard scale all-metal model railway products from the 1950s and 1960s, then look no further than us. We work with a variety of specialist suppliers including 1:43 scale Corgi Vanguard and Oxford Die-cast car, vans, motor carriages and commercial vehicles mirroring the British Railways years. Our popular die-cast 1:43 scale buses and coaches, commercial vehicles and vans, railway vehicles and cars create authenticity and distinction for period setting O gauge railways.