Europe has a rich and distinctive railway history. As a developing technology railways provided the inspiration for model makers such as Carette and Bing to manufacture wonderful tinplate trains and accessories almost a century and a half ago. The Continental O gauge train market is now very much the province of fine scale production but there are still companies today continuing the tinplate model train tradition. European O gauge is highly popular although in different countries slightly different variations to scale apply: in Britain, France and Italy O gauge model railways are manufactured, by and large, to a scale of 1:43.5 whereas German speaking countries have adopted a slightly smaller specification of 1:45 scale. In outward appearance there's very little difference although some purists probably would argue differently.

In the first half of the 20th Century Continental O gauge tinplate reigned supreme with a variety of companies such as JEP, the French Hornby company and Märklin of Germany as well as other European (including British) toy makers dominating the market. For much of the second period of the 20th Century traditional tinplate style model trains progressively became a niche interest as model railway manufacturers concentrated on the smaller OO/HO gauge partly driven by a scarcity of materials in the post war period. During this period however, most model railway manufacturers remaining in O gauge began to produce Continental trains to a fine scale specification using a combination of brass, white metal and increasingly plastic materials.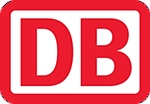 Notwithstanding, there were a few notable O gauge tinplate exceptions: the original Darstaed Suisse company produced a variation of Märklin inspired locomotives, coaches and rolling stock in the 1960s and 70s which have become highly sought after whilst in France AS created very memorable tinplate model trains during the 1970s and 80s. Elettren, an Italian model railway company based in Milan started production just after WW2. For many years they produced some of the best Continental tinplate O gauge trains. According to authoritative model railway sources including the Brighton Toy Museum "the quality of Elettren's finest O model carriages have never been bettered". Today Elettren continue with tinplate models alongside their mainstream fine scale production.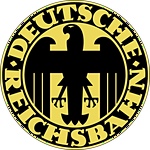 Following the 1989 Velvet Revolution, Czech company Merkur (who chart their company beginnings from the 1920s) and best known for manufacturing a toy construction kit similar to Meccano, recommenced production of gauge O tinplate trains. In 1991 another Czech manufacturer ETS began manufacturing strong, durable and reliable all-metal O gauge trains using traditional tinplate technology. Both firms provide the backbone to modern Continental O gauge tinplate market producing two and three rail model trains – Merkur manufacturing to a coarse scale style whilst ETS progressively producing models of scale appearance. The company is also a leading manufacturer of O gauge model railways for other proprietary brands such as ACE Trains now.

Compagnie Internationale des Wagons-Lits et Grands Express Européens (CIWL or known simply as Wagon Lits) is a railway company that actually didn't run its own locomotives but continues to leave an indelible imprint on European model makers. Their luxury trains ran for over a hundred years providing the inspiration for model railway manufacturers to recreate a range of products that record the trappings of a more civilised form of rail travel. Dutch model railway enthusiast Fred van der Lubbe has collected many examples [PDF, 64 MB] over the years and has created an unique record of these models. As a business we anticipate CIWL train formations to become a key feature of future European O gauge tinplate models.
European railway history and the many railway companies such as CIWL are defined by Continental Epoch I, II, III, IV and V thus providing the rich and historical context for model railway manufacturers to create distinctive and period setting locomotives, rolling stock and accessories. Shamrock Trains is the first model railway retailer to recognise the importance of Continental O gauge trains in their offering.