Railways began in the British Isles. From the early part of the 19th century railways started to appear everywhere. In Britain a frenzy of railway building activity took place with arterial routes radiating from London and linking the country's main cities. Commercial centres and industrial belts were brought together coupled with a myriad of developing country branch lines that in time were to provide such an evocative British landscape setting portraying a less hurried way of life. By the third quarter of the 19th century the larger railway companies became very dominant beasts. They were indeed very big businesses and formed the most powerful industry in the world's most powerful country building a network during this period of over 10,000 miles.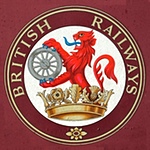 With a developing railway network people were able to travel. Rail travel became more convenient and a serious pastime for all. For those who toiled in the country's workshops, railways provided the means to enjoy a breath of fresh air and to escape for a few hours the grime, trials and tribulations of a mundane life. From London the railway companies ran genuinely cheap excursions to the countryside and the seaside. From the great cities of the north passengers in their thousands flocked to the newly found coastal communities of Blackpool and Southport in the west and to Scarborough and Skegness in the east. In time these were to become favoured destinations known to all and served by a network of railway connections.
When passengers returned to their industrial heartlands the railways provided the means for the urban working classes to enjoy a more palatable way of life through regular consignments of fresh meat, fish, fruit, vegetables together with bountiful supplies of fresh milk and dairy products from the countryside. New technologies such as food canning and refrigeration created the first stages of food industrialisation and the railways certainly played their part in this process.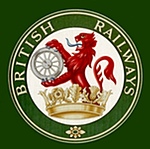 The railways were pivotal in developing modern tourism. The idea of travelling for pleasure was new and for those with money railways provided the means to see new places as Britain (and the Continent) had gradually been opened up in a way that had not been seen before. Railway companies grasped the nettle and created market opportunities developing their rail networks for greater passenger usage; the notion of the destination, the itinerary and the tourist took hold. The Lake District, the north of Wales and Scotland together with other remote geographical areas blessed with natural beauty resources such as the West Country began to be written about in publications such as Bradshaw's handbooks attracting greater numbers of people eager to experience and explore. The railway companies built hotels – some of the most splendid hotels to be found in the land were originally station hotels – and some still are.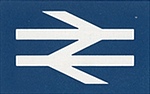 By Edwardian times in the period before WW1 the railway system reached its zenith with a plethora of railway company names that were embedded in the fabric of British life. In 1923 Grouping provided us with new railway brands – the Southern, London Midland and Scottish (LMS), London and Northern Eastern Railway (LNER), Great Western Railway (GWR) until their successor – the nationalised British Railways (BR) – emerged some twenty five years later. Steam hauled expresses conjured vivid scenes which were replicated by model railway businesses. Railway history based on Pre-grouping, the Big Four and BR established a rich vein for model makers to work their magic by manufacturing wonderful O gauge and Gauge 1 tinplate locomotives, carriages, rolling stock and accessories.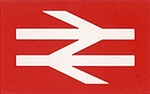 After WW2 O gauge went out of fashion for some years as table top OO model railways became the dominant gauge but the names of Bassett-Lowke, Hornby, Leeds and Exley who provided the original tinplate style railways still lived on. Over the past 20 years O gauge has enjoyed a spirited renaissance particularly with ready-to-run tinplate style model railways that capture the style and panache of earlier years. British companies like ACE Trains have been the trailblazers; for a while Corgi/Hornby owned Bassett-Lowke were instrumental in charting this course whilst several other firms that undertake special commissions and China based Darstaed continue to manufacturer rugged, ready-to-run fabricated and die cast British scale appearance model railways that has a committed customer base. At Shamrock Trains we also recognise the growing hobby has an O gauge digital diesel and electric fine scale following with model railway products manufactured from modern materials – firms like Heljan now form part of our extended offering.